Best 10 Features of Sublime Text 3 is a Great piece of software. To start, it is an Easy, clean, user-friendly, and fast code editor. It has many built-in features and it also supports plugins, snippets, Theme and many other things.
It Has very user-friendly and first coding Technology for developers its have May shortcut method for first coding and its create very quick plugins installer Features of Sublime Text 3
You can view another article :
How to delete Google Plus account
1. Multi-Edit ctrl + click
The  Features of Sublime Text 3 Quick Multi edit Features It vey Helpful for user :
ctrl + d: Select the current word and the next same word
ctrl + click: Every place you click will create a cursor to edit
ctrl + shift + f AND alt + enter: Find a word in your files and then select them all
2. Colorpicker
The Features of Sublime Text 3 have also Built is Features of Color Picker Just Click
To Use: ctrl + shift + c
3.Emmet
Features of Sublime Text 3 Emmet is an absolute time saver. its gives user very Quick Coding .
To Use: ctrl + alt + enter or Press Tab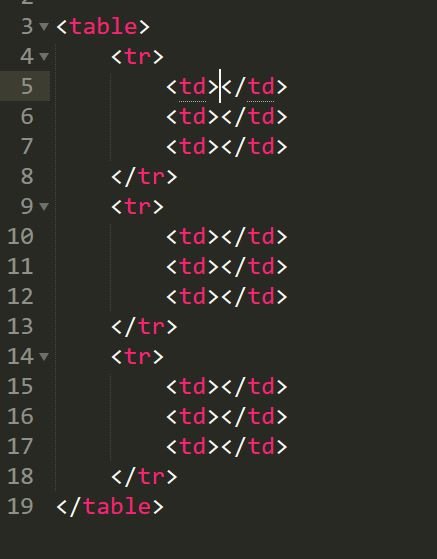 4.Projects
Projects is an integral part of my workflow in Features of Sublime Text 3. A project is just a Sublime workspace in which your folders are open and stored in the sidebar of Sublime Text 3.  add folders to it and be able to switch between folders quickly.
To Save a Project: Go into the command and type save project
To Switch Projects: ctrl + alt + p
5.Alignment
Making your code organized for good looking. It helps to Align the code for the full page at a single Click.
To Use:    press ctrl + alt + a
6.Goto Symbols ctrl + r
If  You have a Learge bunch of file, press Ctrl + r  will list them all and make them easy to find.start typing the one you want and press enter.
To Use: ctrl+ r
7.Snippets
Snippets are yet another Good Features of Sublime Text 3. You can use the pre-installed.if you need some text Just Type Lorem and need 50 word Write Lorem50 and Press tab
To Use: tab.
8.CSSComb
If you need your codes to be tidy &in the right order, this plugin will let you customize the order of the properties. This is also helpful when you work with a team of developers.
9.Trimmer
These Plugins Help to save page Space. just select the Code and Click the trimmer.
10.CanIUse
This plugin is. Check the CSS Property for all browser and check Coss browser. To use it, highlight the CSS property or the HTML element